Since the launch of the Global PWS Registry in 2015, nearly 1,400 participants have enrolled. This month, the registry is highlighting results from the developmental milestones survey. This survey is aimed at understanding the age individuals with PWS reach various milestones. The survey includes physical milestones such as sitting, crawling, and walking, as well as social and cognitive milestones such as first words and reading.
To date, approximately 300 people have completed the developmental milestones survey. The infographic below highlights crawling, walking, and education level achieved as developmental milestones in PWS.
If you've completed the survey, you can see the responses from all of the questions by logging into your Global PWS Registry account and clicking the tab for "graph results" (for help, check out these instructions).
You can get more information on the Global PWS Registry website's About page.
If you'd like to see your data included in our next infographic, log in and complete your sexual and reproductive history survey this month!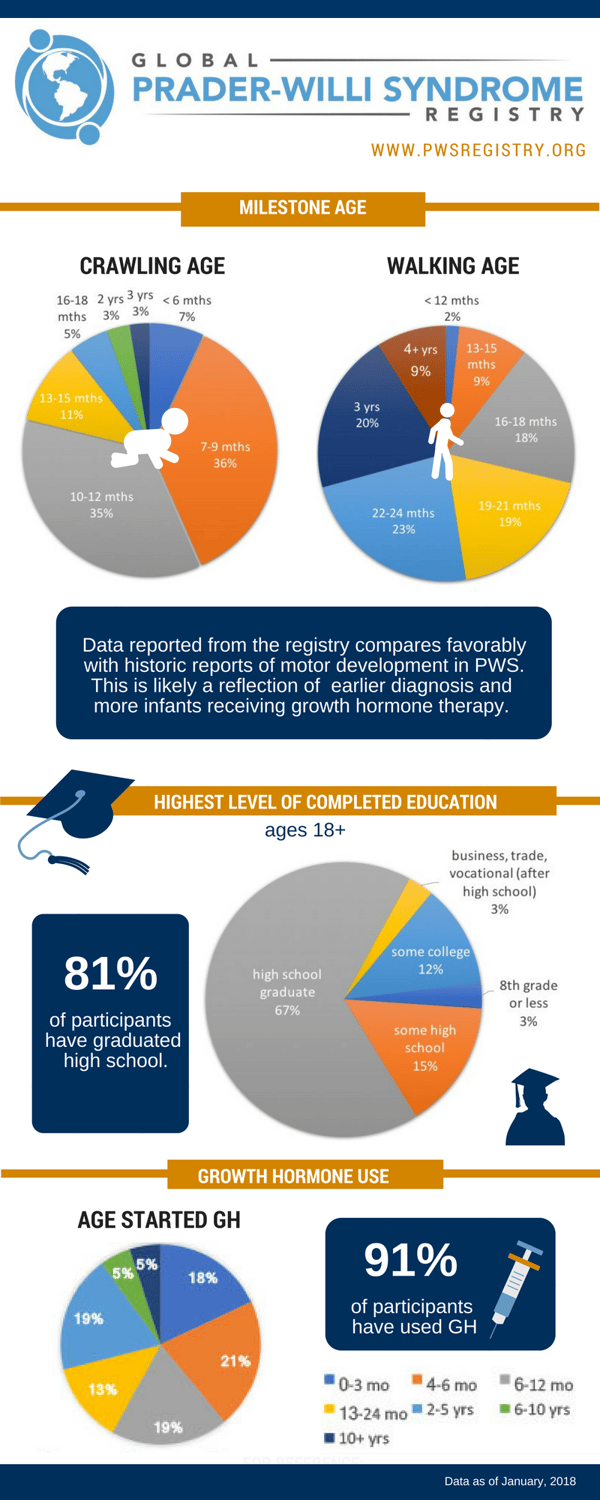 We've also published infographics from the PWS Global Registry data on sleep issues in PWS and use of growth hormone for PWS.