Saniona, a clinical-stage biopharmaceutical company focused on rare diseases, has announced the initiation of a Phase 2b clinical trial of Tesomet in patients with Prader-Willi syndrome (PWS).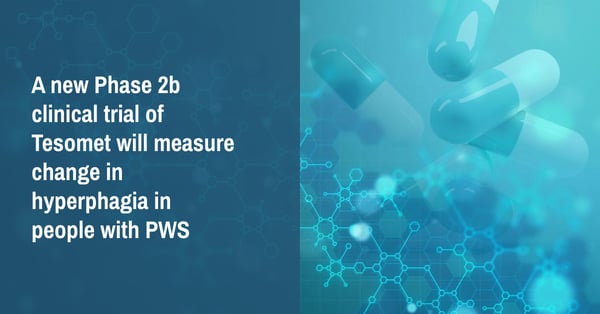 The Phase 2b clinical trial for people with PWS will include a randomized, double-blind, placebo-controlled 16-week treatment period followed by an optional 36-week open-label extension period. The trial is expected to enroll approximately 120 patients with genetically-confirmed PWS. Initially, the trial will enroll adults (18 to 65 years of age) and then, following confirmation by the data monitoring committee and by the FDA, the trial is planned to expand into adolescents (13 to 17 years of age).
During the 16-week double-blind period, participants will be randomized to receive daily dosing with Tesomet at one of three dose levels or a placebo. During the 36-week open-label extension period, participants who wish to continue treatment, including those who originally received placebo, will receive the highest tolerated dose of Tesomet as established during the double-blind period.
The primary objective of the study will be change in hyperphagia at week 16 as measured by the Hyperphagia Questionnaire for Clinical Trials (HQ-CT), a caregiver-reported survey that evaluates food-seeking behavior, such as frequency of sneaking food or time spent talking about food, and which has been used as the primary outcome measure for most PWS clinical trials. Secondary endpoints include change in body weight, change in caregiver impression of hyperphagia, change in clinician impression of overall disease severity, and change in clinician impression of overall clinical status.
Tesomet is an investigational fixed-dose combination therapy of tesofensine, a triple monoamine reuptake inhibitor, and metoprolol, a beta-1 selective blocker. Saniona previously evaluated Tesomet in a randomized, double-blind, placebo-controlled initial Phase 2 trial in adults and adolescents with PWS. Adult patients receiving Tesomet achieved a statistically significant reduction in hyperphagia, as well as a reduction in body weight. Adolescent patients demonstrated dose-dependent reductions in hyperphagia and body weight in open-label extensions of the study. Tesomet received orphan drug designation in PWS from the FDA, who also confirmed that Tesomet may be advanced via the 505(b)(2) regulatory pathway. Saniona is partnering with the Foundation for Prader-Willi Research (FPWR), the Prader-Willi Syndrome Association USA (PWSA-USA), and the International Prader-Willi Syndrome Organisation (IPSWO) to inform the clinical trial design and clinical development processes, and to raise awareness within the PWS community.
Read the full press release at Saniona's website.