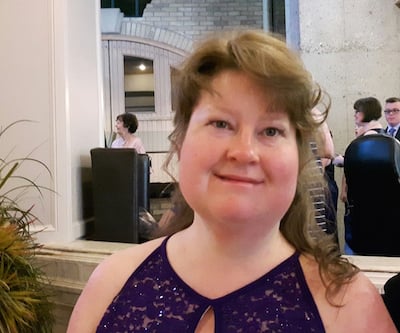 Temper outburst and disruptive behaviors are among the most challenging aspects of PWS, both for the individual with PWS and their family (Tsai 2018). Now, a promising study finds that four out of five participants had a reduction in temper outbursts after wearing a activated vagus nerve stimulation device.
Temper Outbursts in PWS: Past Strategies
Although not all individuals with PWS display temper outbursts, they are very common, persist throughout adulthood, and can be quite severe, sometimes lasting for hours and associated with physical aggression and/or destruction of property (Rice 2015, 2018). Not surprisingly, these behaviors can significantly limit the ability of the person with PWS to have positive interactions at home, school and work. To date, the primary strategies to manage temper outbursts in PWS have focused on providing space to calm down and distracting the individual, which can be helpful, but not always. Alternative approaches to reduce the frequency and intensity of temper outbursts in PWS are needed.
Vagus Nerve Stimulation Research in PWS
To this end, Dr. Tony Holland, a psychiatrist at Cambridge University with extensive experience in PWS, noted an unexpected a change in PWS patients he was studying in an anti-obesity trial. Dr. Holland was evaluating whether a device called a vagus nerve stimulator (VNS) might reduce hunger in PWS and lead to weight loss. While that study did not show significant weight loss, parents and individuals with PWS did note a marked reduction in temper outbursts when they used the VNS. (Learn more about this study in Dr. Holland's publication in the JIDR, or in this 23-minute documentary.) Building on that finding, and with funding from FPWR, Dr. Holland developed a second study to see if a different, noninvasive form of VNS (transcutaneous vagus nerve stimulation (t-VNS)) might improve challenging behavior in people with PWS. This study has now been completed and recently published in the journal PLoS ONE. The findings are encouraging and summarized below.
New Study Finds Promise in VNS for PWS Behavior
This was a small study [5 adults with PWS, (2 men, 3 women; aged 22-41)], where study participants were used as their own control. Participants wore a battery-operated stimulator connected to an earpiece daily for four months (but not turned on) during the baseline phase, and then wore the activated t-VNS device for four hours a day for 12 months, then wore it activated for two hours a day for a month.
Four of the five participants had a statistically significant reduction in both the number and severity of temper outbursts after 9 months of wearing the activated t-VNS device for four hours daily. In one participant, the temper outbursts were eliminated entirely. In addition, when the participants switched from wearing the t-VNS for four hours a day to only using it two hours a day, the outbursts increased for all participants, two reaching statistical significance. No unexpected and serious safety events were reported. Also as part of a qualitative analysis of the observed changes, the main carers were interviewed in the baseline phase and at the end of the study – two quotes illustrate the difference observed "Before you couldn't challenge him on certain things…but now you can and he's prepared to sit and listen" "in a way he … doesn't know what he's doing and he can't control it but [since the VNS] something clicks and he just calms"
A challenge of VNS, which has also been seen in VNS treatment of other disorders such as epilepsy, is that it takes a long while for the benefits to be seen. Notably, it took weeks to months for the positive change in behavior in this study. Another limitation of the study is the small sample size. Nonetheless, the reduction in temper outburst was significant and families and the individuals with PWS felt that the VNS therapy had a big impact on their lives. The study authors conclude that t-VNS may be an effective, novel, and safe intervention for reducing chronic temper outbursts in PWS. These findings also provide new insights into the reasons for such outbursts and the role of the vagus nerve in the regulation of emotion.
This is an exciting development for PWS families, but additional work remains to be done. FPWR will be working with Dr. Holland on possible next steps, including the development of an expanded trial of t-VNS in the US.