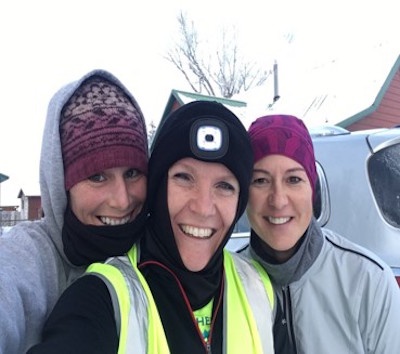 On November 5, 2017, 15 dedicated runners will cross the finish line of the TCS New York City Marathon in support of FPWR. We're extremely excited to have representation from around the United States and even Belgium representing TEAM FPWR, to help raise awareness and mission critical funds.
Ronda Jensen, mother to Eva Grace, decided to take part in her "marathon of fundraising" this year with three dear friends by her side. Here's her story of her PWS journey so far, and what led her to run the TCS Marathon in support of FPWR.
From Survivor to Marathon Fundraiser
"In 2012, I experienced the worst and best year of my life," says Ronda. "In one week, I gave birth to twins, nearly lost one of them, and experienced my first hurricane. The following weeks brought rare disease diagnoses, surgeries, worry and tears. I have never felt so conquered in my whole life. I started surviving life one day at a time."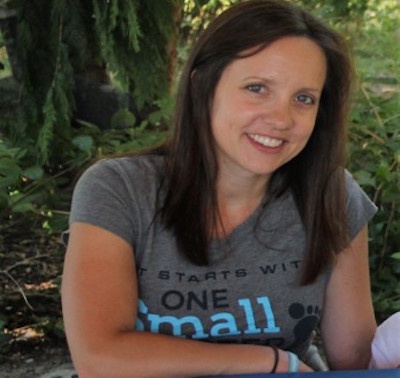 "In 2013, our family attended our first PWS fundraiser in Louisiana. That fall we moved across country, returning to the Pacific Northwest. Being unable to locate any PWS fundraisers in our area, we decided to host one of our own. We held our first 5k fundraiser in 2014 and followed it with three more. Hosting fundraisers has allowed us camaraderie with other PWS families and empowered us with the opportunity to make life better for our little girl."
"I now relish life one day at a time. In 2016, we promised our supporters a bigger and better year. We delivered, offering three fundraisers in two states and more than doubling our previous year's fundraising efforts. This year, I promised our supporters that I would to go to greater lengths for PWS. My goal is to compete in a series of races throughout the year. I intend for my final event to be a marathon. Why not make it our nation's biggest?"
Team Eva Grace
Ronda started Team Eva Grace with three close friends, Mara Beard, Tara Christman, and JayDee Lindeen. The team's slogan is "Running to E-race Prader-Willi Syndrome." They're training for and running the marathon together, and have raised over $22,000 so far. We can't wait to cheer on these incredible moms as they cross the finish line on November 5!
The Foundation of Prader-Willi Research is so grateful to all of our runners this year. With over $75,000 raised through Team FPWR so far, we're all taking steps to "e-race" Prader-Willi Syndrome — one mile at a time.
Interested in running a race near you? Contact Jacqueline Mizon to learn more about all of our Team FPWR endurance events.