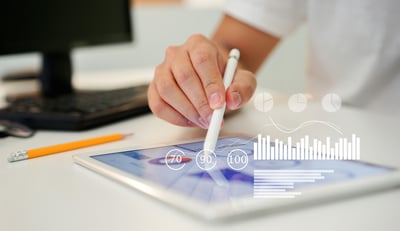 Soleno Therapeutics has announced top-line results from the company's phase 3 trial, DESTINY PWS (C601), evaluating once-daily diazoxide choline controlled release (DCCR) tablets for patients with Prader-Willi syndrome (PWS). The results of the study are mixed, with some potential bright spots, but not a clear cut "win."
Key Takeaways from Phase 3 Trial on DCCR for PWS
Slides and a recording from a recent investor meeting sharing the top-line results of this study can be found here.
The results of the study are mixed, with some promising findings, but not a clear cut 'win'. The disappointing news is that the study did not meet statistical significance for the primary endpoint, change in hyperphagia over the 13-week study period. While there was a reduction in hyperphagia scores for those taking DCCR, there was also a strong placebo effect such that the reduction in scores of those taking drug was not significantly better than those on placebo. However, it is encouraging that the drug did show significant improvements in hyperphagia in a prespecified subgroup of patients (about half of the study population) with severe hyperphagia. Significant positive changes were also seen in two of three key secondary endpoints with improvements in the Clinical Global Impression of Improvement (CGI-I) as assessed by the investigator and reduction of body fat mass as measured by DEXA scan. The caregiver's assessment of improvement was mixed, with some parents indicating that they saw improvements and while others did not.
The double blind, placebo-controlled study (C601) has been followed by an open label extension (C602), in which all participants can elect to receive study drug, and that study is still ongoing. Interestingly, Soleno reported on a portion of the patients who have completed a total 26 weeks (6 months) in the C601/C602 trials, and the average hyperphagia scores continued to decrease in the second 13-week period. Based on this, it seems that it might take a bit longer than 13 weeks for the full effects of DCCR to be realized. It is also notable that no unexpected safety concerns arose in the C601 study, and that the side effect profile was consistent with what was known based on previous experience.
PWS is a life-threatening rare disorder with a tremendous unmet medical need. On a live webcast held June 9th, Jennifer L. Miller, M.D., Professor in the Division of Pediatric Endocrinology at the University of Florida and a Principal Investigator in the Soleno study, shared her strong belief that DCCR was beneficial for many in the study. "PWS leads to significant quality-of-life challenges for patients and families," stated Dr. Miller. These data show that DCCR therapy results in meaningful improvements in hyperphagia in severe patients, as well as various other positive impacts in behaviors and body composition, and if approved, could offer a safe and effective treatment to PWS patients struggling to manage their symptoms. My experience with DCCR in the largest cohort of patients in this study is consistent with the overall effects seen in DESTINY PWS." You can listen to her speak at the link provided above. You can listen to her speak in this webcast.
Next Steps in DCCR for PWS
So what are the next steps? Most importantly, the available data from the DCCR studies are encouraging and the C602 study will continue. Soleno has indicated that its analyses of the C601 and C602 study findings are ongoing and they are looking forward to working with the FDA to determine the best path forward for DCCR. The patient community looks forward to next steps in the development of this new potential treatment for PWS. After all, we understand that PWS is a marathon, not a sprint.