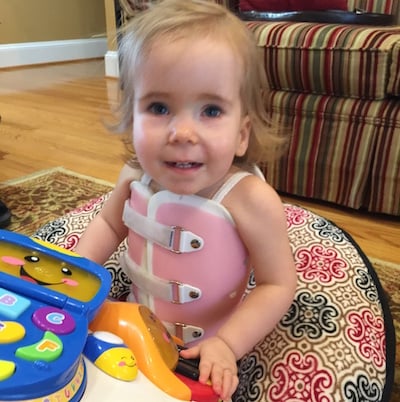 This guest blog was contributed by Dr. Jessica Duis, Pediatric Geneticist at Vanderbilt University Medical Center and author of A Multidisciplinary Approach to the Clinical Management of Prader–Willi Syndrome.
One of the most common questions I hear is "Why did you decide to be a geneticist?" This is a relatively difficult question to answer. When I think about it, no one event comes to mind. It was a path set in motion from the time I was young and wondered how maternal environment impacted the outcome for a child. While there was a personal basis in this, it was not until later my curiosity transformed into a passion to make a positive impact on the lives of individuals with genetic disorders, particularly chromosome 15 disorders. I entered medicine to really make a difference and to me that meant make myself accessible and provide even the simplest of things to try to improve quality of life.When I started the multidisciplinary clinic at Vanderbilt, it also became clear I needed to really understand all aspects of Prader-Willi syndrome. I wanted families, mentors who had shaped my career more than they could ever know, industry pioneers, social workers, individuals with PWS, and more tell me where the gaps are and to help me build an idealized and systematic approach to equalize care. In large part, this goal was really shaped by meeting so many families in need through the clinic. It was clear the community was relatively underserved. It was also palpable to me how large the thirst for knowledge was in this community and how little guidance there was to make sure everyone got up-to-date and equal care.

When we got a team of experts together to consider this, we wanted to put our heads together to come up with a frame of reference all providers could use, especially when those providers are relatively unfamiliar with PWS.

The goal of our approach was to provide an easy reference that included comprehensive care considerations for individuals with PWS. We wanted that document to highlight every medical consideration and to guide physicians on what labs to consider and what the evidence might be for some of the many management recommendations circulating in the community. We wanted providers to know everything we consider when thinking about caring for an individual with PWS. It is also meant to empower families and bring up the issues and the treatments they hear about through support networks. It is a critical starting point to educate providers on what is known and what is upcoming.

Going forward, the goal of our "Center of Excellence" is to approach PWS by taking what is known, establishing a guideline, and collecting data to provide an evidence-based protocol in an accessible way for the community. We do not want to create the expectation that people need to be seen by a specific provider to get the best care. This care guideline is one small step forward in that direction.