A special contribution by guest blogger Elizabeth Roof
Elizabeth Roof is a Senior Research Specialist at the Vanderbilt Kennedy Center and directs six research programs with children and adults with rare genetic disorders including Prader-Willi syndrome. Since 1995, she has personally evaluated more than 300 individuals with PWS. She has given a number of talks and presentations at international, national, and local conferences about current research practices and implications for treatment. She has helped write and produce three YouTube videos with FPWR and IPWSO on best practices in PWS, including her latest video on improving social functioning. She is a past presenter at FPWR's annual family conference.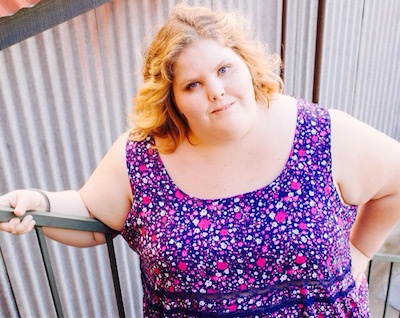 Many people believe that teens and adults with Prader-Willi syndrome don't care much about making and keeping friends. We know, after seeing hundreds of people with PWS, that this just isn't true for most. Many teens and young adults with PWs complain that they're lonely, they don't have many opportunities to make friends, and it's hard to keep friends over time. A lack of social connection can make you lonely, anxious, and depressed. This is a very real struggle for many with PWS. They want to have friends, they want to do things out in the community, and they long for real connection with someone who accepts and understands them. We all do. Having friends and social opportunities mean less depression, isolation and psychiatric issues as people age.
But having PWS means that there are all sorts of things that they can't control. Because of food issues, they need a lot of supervision and food security. Because of emotional dysregulation, they can become very upset over minor changes in schedules and expectations. Because of the need to supervise and monitor, they can't be part of a lot of social and leisure activities. There's so much in their lives that's beyond their control, but having friends isn't one of them.
BOSS Groups Build Social Skills in PWS
We want to help them build the social skills they need to initiate, establish, and maintain friendships. At Vanderbilt Kennedy Center, we're working to help build social skills in people with Prader-Willi syndrome through online social groups that meet three times a week for 10 weeks. Teens 16 and up and young adults through 26 can be part of these online groups, which are run by trained facilitators who deliver a social skills curriculum designed just for people with PWS. The pilot program is named BOSS, Building Our Social Skills, and it gives them the skills to make and keep friends.
Many people with PWS want friends, but lack the ability to read social cues, understand others feelings and develop empathy which is crucial to build strong friendships. In BOSS, we're starting with the building blocks, identifying feelings in ourselves and others, reading body and facial cues, listening to tone and words to really hear and understand what others are trying to say and what messages we're sending out to the world about our wants, needs, hopes, and dreams. We've worked on expression, modeling different kinds of facial expressions and being able to quickly identify how we and others are feeling.
Cooling Down, Tuning In, Being Flexible
We're learning to get calm and self-soothe by taking deep breaths and counting to 10, because big emotions make it hard to see and understand how others are feeling. Participants in the groups are sharing personal stories about their feelings and what things they struggle with socially. They have homework every session and are completing a few online questionnaires every week to see how things change. They're working hard to make situations cool down by being "firefighters" and trying not to make things worse by being "fire starters." We watch videos and act them out to put ourselves in others' shoes, seeing how we can make the situation better and what we do to make the situation worse.
It's amazing to see how participants can see certain things in others that they don't see in themselves. We're seeing amazing gains in their ability to identify their own emotions and their understanding of how we can sometimes misinterpret others and their motives. We've talked about blaming and taking responsibility and how these can make people see us in different ways. We're working on effective communications and, in particular, using the ABCs of effective communication to make our ideas clear, compromise, and be flexible. We're focusing the last few weeks on conversations, including how to initiate and engage in the back and forth required to move the conversation forward.
The Results: Amazing
Participants are working hard on these skills, and it's amazing to see them reach out to a group member who has shared a bad experience to comfort and find the good. We're seeing real changes in how they relate to other group members and are able to listen and respond with genuine kindness and compassion. They trust us to offer feedback about what and how they say and really accept that we're trying to help them. They seem to enjoy these sessions a lot and love acting out the facilitators in a negative and positive way.
We laugh so hard sometimes at the incredibly honest things they say, and we sometimes tear up with pride at how far they've come. We have just three sessions left with our first group of "baby social birds," and we're already dreading the goodbyes. But we see that they'll be able to fly on their own now, though they may sometimes get lost and they may need some help when they get stuck. But they've learned what it's like to have real friends, and how good it feels to be known, accepted, and loved for who you are.
Want to join the BOSS groups? Learn more by emailing Elizabeth Roof.
You can watch and listen to Elizabeth Roof's presentation on improving social functioning in PWS here.