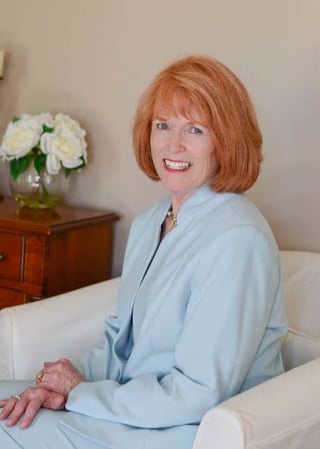 Within the general population, there is a reading crisis in America. Many Americans only achieve a fifth- or sixth-grade reading level. If that's the case with the general population, how serious is the problem among those who have severe speech/language delays?
Expert Ellen Brigger will tell you it is very serious but it is not hopeless. Since 1997, she's dedicated herself to educating K-2 students with special needs. In 2004, she envisioned a curriculum specific to the learning needs of children with Apraxia and other communication disorders, and became the founder of the Sign 'n Say Program at St. Rita School for the Deaf. Her program is the only one in the country specifically designed for children with Apraxia.
Ellen's work is important because with early intervention, appropriate teaching methodology, and properly trained teachers, most students with language impairment can learn to read and write and be successful across the curriculum. Unfortunately, many schools and professionals, though well-intentioned, often do not understand and/or appreciate the pervasive impact of a speech/language delay on not only reading, writing but also math.
Ellen has created instructional materials and methods for use in the classroom and consults with parents and school districts around the country. Her life work is to build awareness of the educational needs for children with Apraxia and other early language delays. Informed parents, who understand how language impacts the academic, social and emotional success of a child, are the best advocates for their children. When parents understand their child's learning needs and how he/she learns, they are not only better able to advocate for their child at school but they are also better able to understand and support their child at home.
Ellen Brigger will be be a speaker at the 2016 annual FPWR conference: Action Changes Tomorrow! Ms. Brigger's presentation will provide parents an understanding of how language delays impact academic and social-emotional development in the classroom. Parents will learn to recognize the problems and receive actionable steps to take home and implement.
Ellen Brigger is the recipient of the 2016 Greater Cincinnati Teachers of Excellence Award and is a speaker at national and local conferences including the Childhood Apraxia of Speech Association of North America (CASANA). She holds a Master of Education degree from Xavier University.
To attend Ellen Brigger's presentation, register for the 2016 FPWR conference here.