This September 29 - October 1, parents, caregivers and medical professionals from across the country will once again be coming together to connect, learn, and be inspired at the Foundation for Prader-Willi Research's Annual Research Symposium and Family Conference!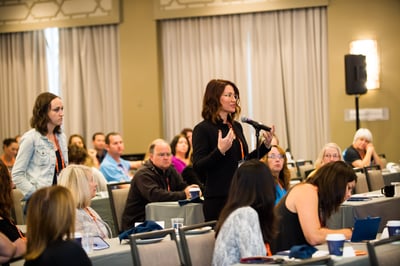 The two-day family conference brings together over 300 members of our PWS community, allowing you to network with researchers, question the experts, and brainstorm with other amazing parents who are committed to eliminating the challenges of PWS.
To share what has been learned in recent behavioral research studies and arm you with the latest strategies, we have invited several of the top experts in the world to speak on the topic of behavior. Attend a panel discussion with behavioral experts: Dr. Diane Stafford, Elizabeth Roof, Dr. Deepan Singh and Dr. Lauren Schwartz, then choose among several breakouts focusing on:
Behavior and Mental Health in PWS
ABA Therapy
Standards of Care
Also, back by popular demand, we have sessions on:
Feeding Techniques For Children Ages 0-2 with Sara Parker
Orthopedic Challenges in PWS and Treating Orthopedic Impairments with Dr. van Bosse and Dr. Nora Wagner
Highlights from the PWS Research Symposium
Updates and information on PWS Clinical Trials
New Parent Session
Specialty sessions for parents of children with Schaaf-Yang
And more!
With premier experts in their fields and the backdrop of Chicago, this year's conference promises to be an event to remember! Register soon - we have a killer deal on rooms ($201/night) but they are limited, and you will only get the discount code after you register for conference. Learn more about the 2022 conference and register here.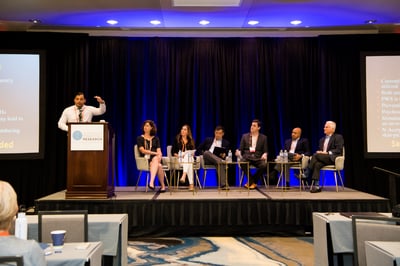 ---
Can't get enough of the science? The FPWR Research Symposium is FREE to all families on Friday morning!
---
Hear What Past Conference Participants Say ...
"The FPWR conference was the biggest ray of hope for our family. We knew the foundation was working hard to help our Catherine live life full but hearing from the researchers who are in the lab was incredible. We saw their intelligence and their passion and it made it real that treatments for PWS are within reach. We also met other families refusing to take their diagnosis lying down. We were surrounded by moms and dads who are in the ring fighting for a brighter future for their child and for mine. They focus on thriving instead of just surviving. And they do it with joy and optimism! What an amazing community!"
- Bailey Beasley, Parent of Catherine
"Great weekend discovering the latest and greatest in PWS research. The scientific and medical communities are well on their way to helping our loved ones live an independent life."
- Rachael Fischer, Parent of Jude