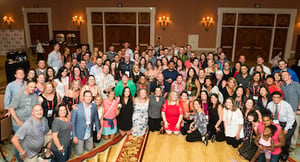 Attending a conference means being around people who get it—they understand the journey you have been on with your child, personally, and with the world. It's like seeing your family when you attend the FPWR Family Conference. Everyone, whether a new parent or seasoned parent, are there to support one another and lift each other up. Don't believe us? Then hear what attendees from our 2018 conference had to say:
---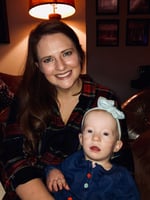 "The FPWR conference was the biggest ray of hope for our family. We knew the foundation was working hard to help our Catherine live life full but hearing from the researchers who are in the lab was incredible. We saw their intelligence and their passion, and it made it real that treatments for PWS are within reach. We also met other families refusing to take their diagnosis lying down. We were surrounded by moms and dads who are in the ring fighting for a brighter future for their child and for mine. They focus on thriving instead of just surviving. And they do it with joy and optimism! What an amazing community!"
Bailey Beasley, Parent of Catherine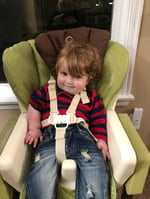 As adoptive parents of a little baby boy with Prader-Willi Syndrome, we were able to attend the FPWR conference in Las Vegas on a scholarship this past year. During the conference we were able to learn and network with other parents of babies and children with PWS and help to extend our support system.
We were also able to learn more about the research that is being conducted in the areas of possible pharmaceutical clinical trials and also behavioral management. This conference helped us to gain additional hope and support in regard to having our child live a life that is full.
Rachel Aazzerah, Parent of Michael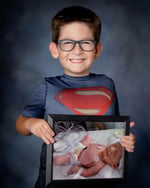 So, to me, conference is about coming together with my people and bonding over struggles as well as victories. Listening to the latest and greatest advancements and always sitting in wonderment that these professionals are working and doing all of this for my child. That's always so very reassuring. These people have my back when I sometimes feel like I don't even have my own. I'm so grateful. Conference always comes at just the right time it seems. It is always the perfect reset button on things. I always leave with even more hope than the previous. I love volunteering where I can and meeting all the new families, who were once me. There's no greater fulfillment than collaborating with like-minded people all on the same mission.
Maegan Richard, Parent of Cade
Come to conference to be inspired and motivated, to find hope, to meet people, to learn about research—whatever the reason may be you are there!
Register now during our Mardi Gras Sale, from February 1 until March 5. Prices are being cut from $225 (regular price) to $150*, just from February 1 to March 5. After that, tickets will go up to their regular price. This is our biggest sale of the year, and you will not want to miss it!
We have a great deal on rooms ($150/night) but they are limited, and you will only get the discount code after you register for conference! To learn more and register, please visit www.fpwr.org/events.
We look forward to seeing you in New Orleans.