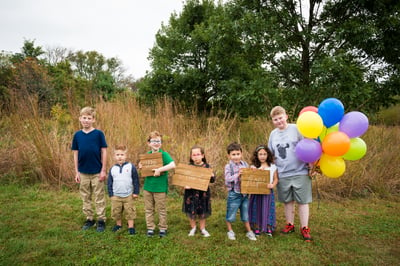 Today, Levo Therapeutics announced the promising results of their Phase 3 Clinical Trial of carbetocin for treating symptoms of PWS.
Results of Phase 3 Clinical Trial of Carbetocin for PWS Symptoms
The Phase 3 Study of Carbetocin, CARE-PWS tested two doses of LV-101 versus placebo with an even randomization (1:1:1), specifying the 9.6 mg dose as the primary endpoint and the 3.2 mg dose as the first secondary endpoint. Statistical significance was achieved with the 3.2 mg dose as evaluated by the Hyperphagia Questionnaire for Clinical Trials (HQ-CT) score (p=0.016)
Consistency in benefit/response was observed in the 3.2 mg dose arm across other key secondary endpoints, including clinical global impression of change (CGI-C; p=0.027) and anxiety and distress behaviors, as evaluated by the PWS Anxiety and Distress Behaviors Questionnaire (PADQ; p=0.027). Neither dose demonstrated a statistically significant effect on the Children's Yale-Brown Obsessive Compulsive Scale (CY-BOCS). LV-101 was generally well-tolerated in the study.
With these results in hand, all patients actively participating in CARE-PWS will be transitioned to receive the 3.2 mg dose of LV-101 for the remainder of their long-term follow-up and extension periods.
"This is a long-awaited step towards addressing the substantial needs of individuals living with PWS," said Sara Cotter, CEO of Levo Therapeutics. "We are excited by these important results that were achieved after decades of interest in addressing the oxytocin deficiency in PWS. We are also pleased that our efforts to develop new tools for clinical evaluation of this rare, neurodevelopmental disorder have enhanced our understanding of the real-world impact LV-101 has on anxiety and distress behaviors."
"The results from the CARE-PWS study have brought hope to the PWS community as together we pursue effective therapies for these patients in need," said Theresa V. Strong, Ph.D., founding member of the Foundation for Prader-Willi Research. "We look forward to continuing to partner with Levo Therapeutics to help bring LV-101 expeditiously to the PWS community."
Read Levo's full press release.
More Good News for PWS Treatment
This is the second PWS trial that has been completed this year, including the promising results of Soleno Therapeutics' Phase 3 study of DCCR, shared a month ago.
It has been a long journey to get these two drugs to this point and now that these trials are complete, Soleno and Levo will each prepare new drug applications for review by the FDA. We can expect the process to take 12 to 18 months but if successful, we will have our first treatments for PWS since growth hormone, which was approved over 20 years ago! This is a big win for the entire PWS community, and we are incredibly grateful to the families who participated in these trials making these successes possible.
We have come so far in the past few years, and with your support, FPWR will continue to advance research and develop more treatments in the years to come. Now is the time to get involved with PWS research. We need you to ensure we continue to see new treatments developed for PWS.
Join us today and help us raise funds for PWS research! Here are a few ideas to help you get started:
For more ideas, visit our get involved page.
Thank you for supporting PWS research!